SHAFAQNA – Iran, which enjoys diverse landscape for tourism development, is set to increase its tourism revenues.
Masoud Soltanifar, director of Iran's Cultural Heritage, Handicrafts and Tourism Organization said the country's annual tourism income stands at $6-6.5 billion which should be increased, given the country's tourism capacities.
Soltanifar also pointed to Iran's meager 0.5 percent share of the world's 6.5 trillion tourism income in 2013 and said it should reach 3 percent, Press TV reported.
He went on to note that Iran's 20 year vision plan aims to attract 20 million tourists by 2025, which will earn the country a whopping $30 billion.
Iran has attached considerable significance to developing its tourism industry in recent years.
Earlier, Soltanifar called for foreign investments in the country's tourism sector. He also added that the implementation of 900 tourism projects is currently underway in different parts of the country.
The country is seen as one of the world's top potential tourist destinations as it holds countless ancient sites. It hosts Asia's fourth and the Middle East's first largest number of UNESCO World Heritage Sites. Iran is home to 17 historic sites which have been inscribed on UNESCO World Heritage List.
Iran's tourism industry is booming, with more foreign travelers visiting the country than ever before. The Iranian government has recently focused on the development of the tourism sector in the country, taking steps to attract more tourists still. Iran's President Hassan Rouhani is hoping to attract 10 million international tourists each year.
For the first time in 35 years, the number of tourists who traveled to Iran is more than the number of Iranian tourists visiting other countries.
Iran's rich nature and tourism industry offers a myriad of recreational opportunities. They range from hot mineral water showers in the northwest to hiking and skiing in the Alborz Mountains to magnificent architectural sight-seeing in the center and beach holidays in the Persian Gulf and the Caspian Sea.
The country also thrives on religious tourism, which is growing fast amid developments taking place in the leading pilgrimage destination, Mashhad. The majority of incoming tourists in Iran are religious tourists visiting the notable Shia shrine of Imam Reza in Mashhad.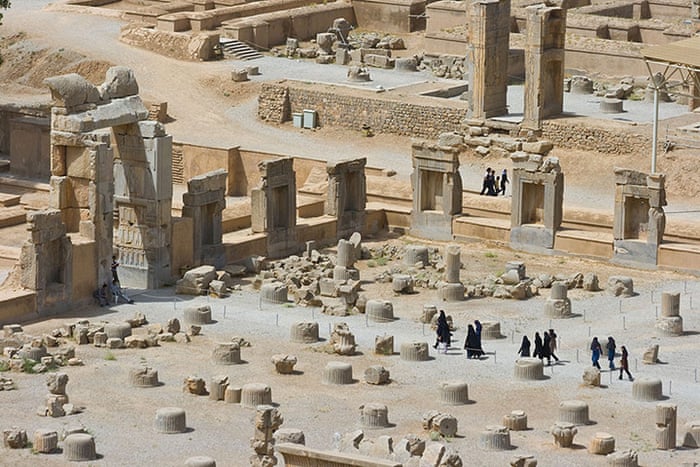 Persepolis (Takht-e-Jamshid), the capital of the Achaemid empire and one of the world's most magnificient ancient sites, was declared a world heritage site in 1979 by Unesco
Amir Chakhmaq Square, built in the ninth century in Yazd. The desert city, famous for its windcatchers [ventilators], is located in the middle of Iran and is the centre of Zoroastrian culture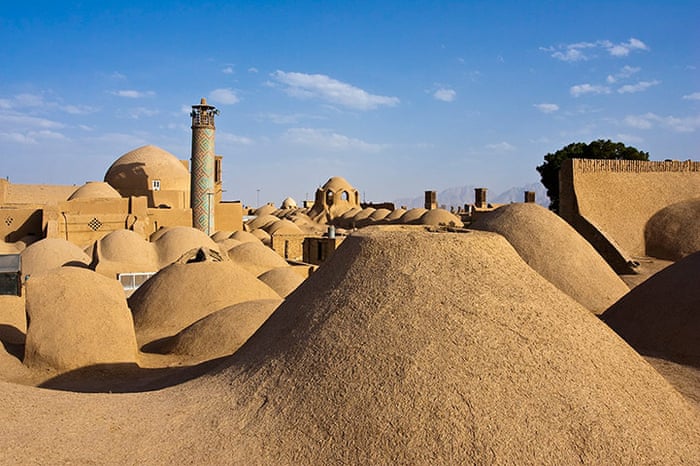 View of cupolas of the bazaars, a minaret and a windcatcher in Yazd province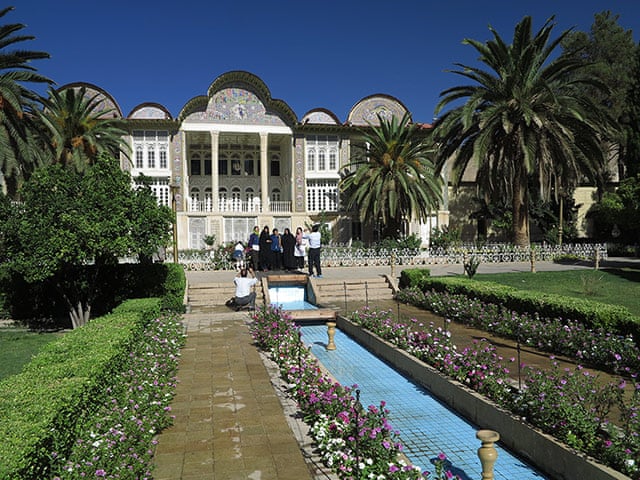 The Eram garden (Garden of Paradise) in Shiraz is a typical Persian garden. This waterway leads towards the historic Qavam house. Shiraz is the city of love and Persian poetry, and home to many touristic sites including the tome of Hafez, a well-known Persian poet from the 14th century. Saadi, another celebrated poet of the 13th century, is also buried in Shiraz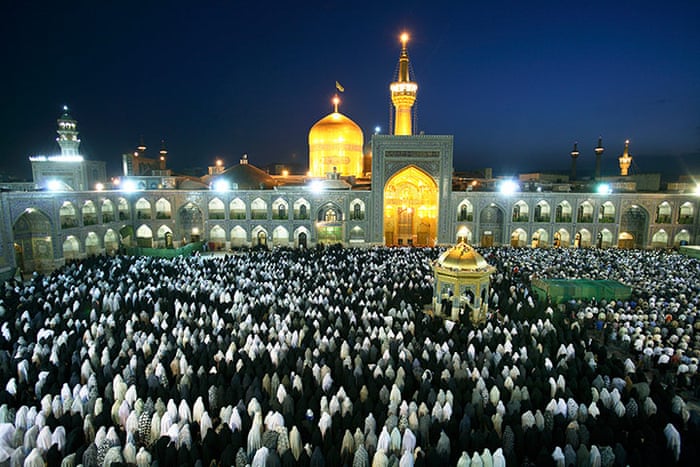 Evening prayers at the ninth century shrine of Imam Reza in Mashhad. The city in east Iran close to the border with Afghanistan is a popular destination for religious tourists and pilgrims. The shrine of Imam Reza, the eighth imam in Shia Islam, is the largest mosque in the world. Mashdad is also home to the tomb of Ferdowsi, the Persian poet behind the Shahnameh, a national epic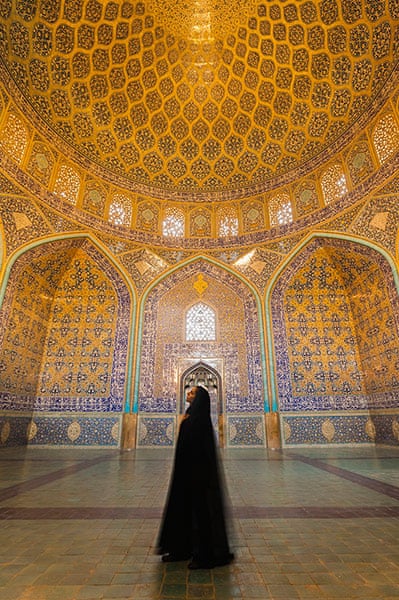 An Iranian woman dressed in a chador inside Sheikh Lotfollah Mosque in Isfahan. The city nicknamed Half the World is perhaps Iran's best known touristic city. Naqsh-e Jahan Square, a square at the centre of the city, is also a Unesco world heritage site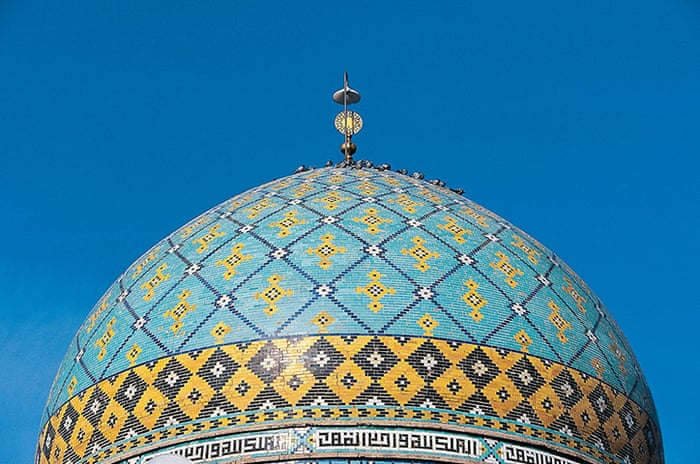 Dome of the mosque in Hamadan. The capital of Iran's Hamedan province is one of the oldest cities in the world. The internationally known Iranian scientist Avicenna is buried here
https://en.shafaqna.com/wp-content/uploads/2018/02/new-logo-s-2.png
0
0
admin
https://en.shafaqna.com/wp-content/uploads/2018/02/new-logo-s-2.png
admin
2015-03-31 03:42:40
2015-03-31 03:42:40
Iran sets to become major tourism hub - Images