SHAFAQNA – A tall, glittering tree erected outside a shopping centre in Baghdad could be considered an incongruous display of Christmas festivity in mainly-Muslim Iraq. But the 7-metre-high tree at Sama Mall in the south east of the capital, adorned with tinsel, stars and bells, is one of a number of decorations put up by residents and business owners in solidarity with the country's Christian minority.
Muslim businessman Yassir Saad has spent around £19,000 on a huge artificial tree to help Iraqis "forget their anguish" over the war against Isis.
The 85-foot decoration is on display in a Baghdad theme park. Visitor Saba Ismael said it "represents love and peace". "I wish all Iraqi Christians could return to Iraq and live normal and peaceful lives," she said.
Iraq's small Christian community has been persistently persecuted since the US-led invasion of the country in 2003.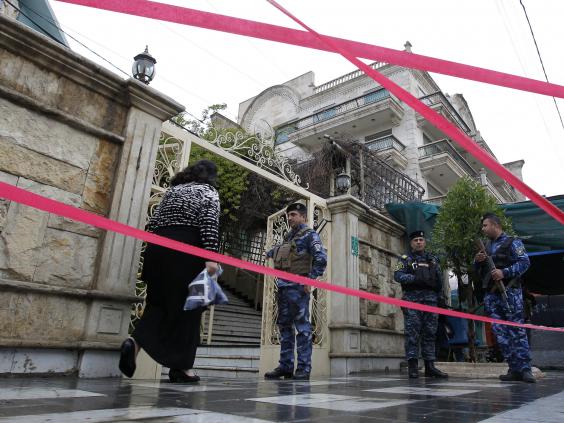 Extremists marked Christian houses in Mosul – Iraq's second-largest city and an Isis stronghold since 2014 – with the Arabic equivalent of the letter "N", for the derogatory term Nazarene, and issued threatening ultimatums to leave the city or face death or forced conversion to Islam.
Ammar Hussein, a member of staff at Sama Mall in Baghdad's busy shopping district Karrada, which has a significant Christian minority, said that Muslims from many walks of life had been buying Christmas trees and other seasonal products.
"Muslims love to share this holiday season with their compatriots," he said, adding that injustices towards the country's Christians "are not caused by Muslims but by those who hate Iraq".
A married Muslim couple said they were buying a small Christmas tree and some gifts because they chose to celebrate Christmas "like the rest of the Islamic holidays".
Christians in a recently liberated town near Mosul celebrated Christmas this year for the first time since 2013.
Hundreds of Iraqi worshippers still living in exile travelled to the main church in Bartella, an Assyrian Christian town just 13 miles east of Mosul, on Christmas Eve.
https://en.shafaqna.com/wp-content/uploads/2016/12/baghdad-tree.jpg
480
640
catherine
https://en.shafaqna.com/wp-content/uploads/2018/02/new-logo-s-2.png
catherine
2016-12-25 16:07:20
2016-12-25 16:07:20
Iraq's Muslims celebrate Christmas in solidarity with Christians