SHAFAQNA  - Two million white-clad Muslims from across the globe began the hajj pilgrimage in western Saudi Arabia today, in one of the world's largest annual gatherings.
A sandstorm blew and light rain fell around the vast plain known as Mount Arafat, where the faithful began to arrive ahead of the climax of hajj tomorrow.
Many reached Arafat by bus but some walked from the holy city of Mecca about 15 kilometres (nine miles) away, after circumambulating the holy Kaaba, a black cube-shaped structure toward which Muslims pray worldwide.
Police manned checkpoints along the way to verify the permits of pilgrims.
Most of the throng will pass the evening in the tent city of Mina before moving in the early hours of tomorrow to the rocky hill where they believe the Prophet Mohammed gave his final sermon 14 centuries ago after leading his followers on the hajj.
Safety improvements
For many, the hajj will be the highlight of their spiritual lives.
This year's gathering is about the same size as last year's, with 1.4 million foreign pilgrims joining hundreds of thousands of Saudis and residents of the kingdom.
Joyous pilgrims like 35-year-old Egyptian Walaa Ali had been gathering for days ahead of the hajj.
"It is a gift from God that He has chosen us to come here," Ali said with tears in her eyes, as preachers nearby explained the history and rituals of the hajj to men and women sitting side by side.
"I am so happy to be here," she said in Mecca.
The hajj is among the five pillars of Islam and every capable Muslim must perform the pilgrimage at least once in his or her life.
On alert
This year's gathering takes place against a backdrop of increased jihadist violence in some Muslim countries, a surge of the potentially deadly MERS virus, and the war in Saudi Arabia's neighbour Yemen.
About 100,000 police have been deployed to secure pilgrimage sites and manage the crowds.
Authorities say they are on alert for possible attacks by extremists.
The jihadist Islamic State group has carried out bombings targeting security forces and Shiite mosques in the kingdom in recent months.
Security forces have taken "measures to prevent terrorist groups from exploiting hajj season to carry out acts of sabotage," interior ministry spokesman General Mansur al-Turki said.
The first day of the hajj is known as Tarwiah Day, when pilgrims traditionally watered their animals and stocked water for their trip to Mount Arafat.
On the way, modern-day pilgrims stay in specially-built fireproof tents during their stop in Mina, a city which only comes alive during hajj season.
At Mount Arafat they will pray and recite from the Quran.
Pilgrims start the hajj by entering ihram, a state of purity in which they must not quarrel, wear perfume, cut their nails, or trim their hair or beards.
During ihram, men wear a seamless two-piece shroud-like white garment, while women must wear loose dresses, generally also white, exposing only their faces and hands.
The clothing emphasises their unity, regardless of whether they spend the hajj season in Mecca's five-star hotels or shabby highrise hostels.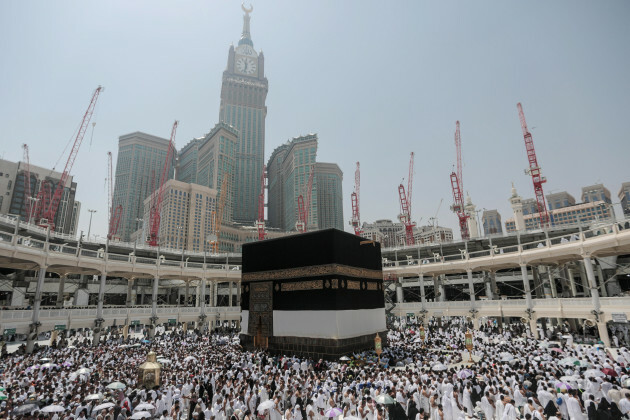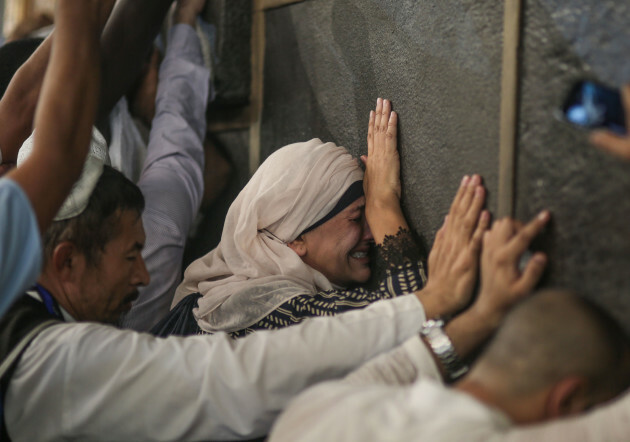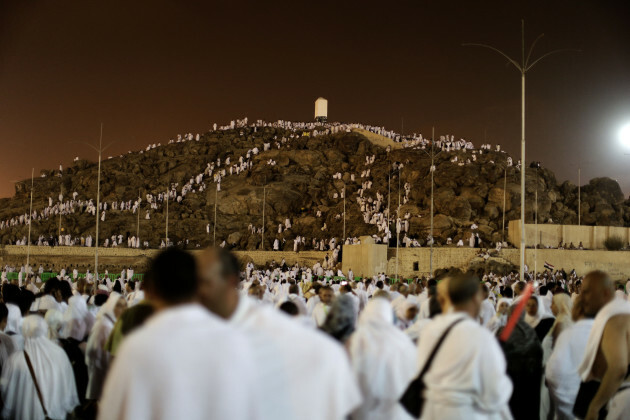 https://en.shafaqna.com/wp-content/uploads/2018/02/new-logo-s-2.png
0
0
admin
https://en.shafaqna.com/wp-content/uploads/2018/02/new-logo-s-2.png
admin
2015-09-23 08:17:15
2015-09-23 08:17:15
Photos: Millions of Muslims descend on Mecca for the annual hajj pilgrimage